The Heroes of Ruin Wiki is the collaborative wiki dedicated to Square Enix's game, Heroes of Ruin. All are welcome to edit, add images, and share their knowledge.
It was created July 2nd, 2011, and currently has 39 articles.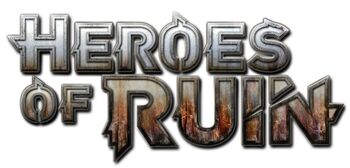 About
The purpose of the Heroes of Ruin Community Wiki is to become the most comprehensive source of Heroes of Ruin plot, gameplay, and community information on the Internet, sans official website.
Heroes of Ruin in an upcoming 3DS game from n-Space and Square Enix. Anyone interested in the game is welcome to sign up to add pages to our wiki or edit existing ones.
Once signed up, check out the Community Portal to get started.
Featured Article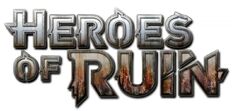 Heroes of Ruin (or HoR for short) is a 3DS fantasy action/adventure game with strong RPG elements that features both local and online four-player co-op with connectivity to the game's official website and daily challenges via SpotPass. It is being developed by n-Space and Square-Enix. The release date in Australia is 21st June 2012.
Featured Video
Screenshots
Blogs
Create blog post
News
With the announcement of the game Heroes of Ruin, the Wikia Development Team has decided to give this wiki a makeover/update. Please help us make this the number one resource for the game Heroes of Ruin.

Read more >
See more >
Featured Poll
Will you be playing Heroes of Ruin?